2nd Safety Alert for MAMMUT RAS & PAS Airbag System 3.0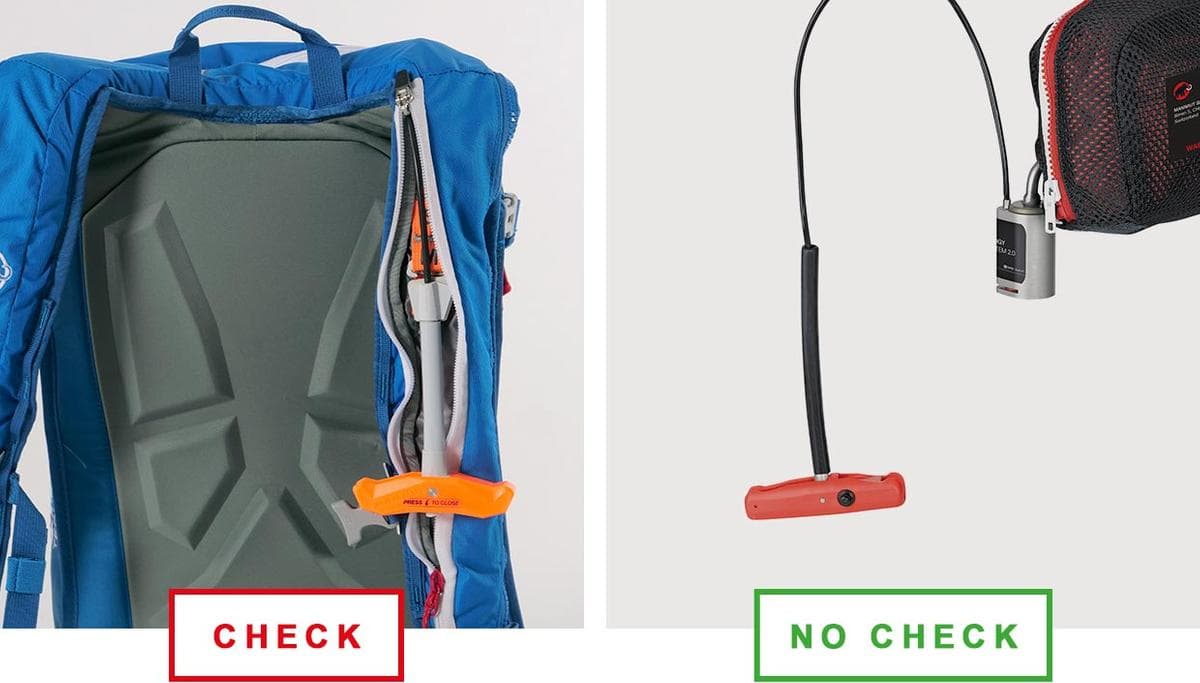 A few weeks ago, I reminded on this blog about the earlier safety warning from Mammut on its Airbag System 3.0 which was published in March 2018. Just today Mammut has announced another recall safety check on the same airbag series.
Again, generation 3.0 of the Mammut Airbag system is affected, which can be identified by the neon-orange deployment handle (see picture above). The warning includes all airbags sold in winter 16/17, winter 17/18 and winter 18/19. The airbag system 3.0 is built into Mammut RAS and PAS products as well into Snowpulse Highmark branded backpacks. Mammut also licenses its system to 3rd parties including Evoc, Dakine, Jones, Thule, Rip Curl and Norrona. If you own an avalanche airbag of any of these brands, the Mammut Airbag System 3.0 might be included.
Similar as in the first safety warning last year, the reason for the safety warning is an assembly mistake. In the current case, incorrect attachment of the airbag balloon can affect the airbag's proper performance.
The safety notice reads:
If the airbag balloon is not properly attached to the airbag inflation system, in some cases the airbag may lose volume too quickly after deployment. As a result, the airbag's functionality may be impaired in the event of burial by an avalanche.
Affected products can be checked on your own. For defect products, the clamp ring which connects the airbag ballon the inflation system is slightly loose and can be moved or turned (see picture below).
Figure: Mammut Protection Airbag System (PAS)


Figure: Mammut Removable Airbag System (RAS)
On Mammut's website, a detailed step-by-step instruction is published on how to locate and check the clamp ring. Defective products should not be used anymore and should be returned to Mammut. In case of doubt whether your product is affected, you can also return your airbag to Mammut and they will carry out the check.
Original source and detailed instructions:
https://www.mammut.com/us/en/service/avalanche-airbags/safety-check-airbag/

Update 2019-05-03: Mammut reached out and asked the wording to be changed from "recall" to "safety check". Rationale is to avoid confusion based on the fact that this is not a recall of a complete production batch. Only products affected by the loose clamp should be returned, something that can be checked on your own without returning the product. However, the promise still stands that you can return the airbag to customer service and have them check it, in case you cannot or do not want to perform the check yourself.
According to verbal statement, Mammut assumes the defect to be an isolated case in their production line and they judge the likelihood of other affected products to be very small.