Recall of EDELRID Pulley TURN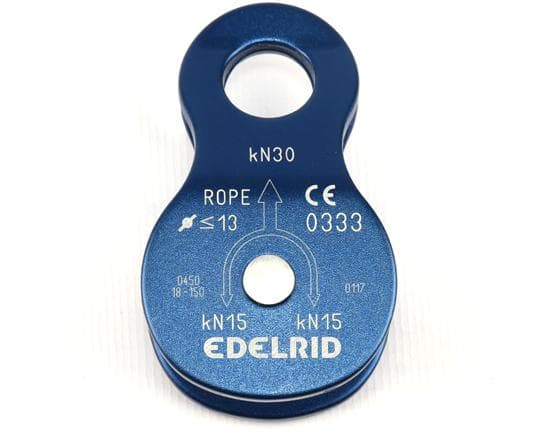 Edelrid discovered a pulley with a defective rivet. The two sides of the pulley were not (or not completely?) riveted. According to the recall information, this looks like an isolated case. However, the consequences can be quite severe, as the pulley could fall apart and completely releasing the rope.
According to Edelrid, other pulleys with batch number XXXX 18-150 could be affected.
The manufacturer's website outlines a clear 3-step instruction how to check whether your pulley is affected. They do not outline in detail how the issue was limited to the specific batch number. If you own a Edelrid Turn, I strongly recommend to check step 2 and 3 independent of the batch number. Just to be safe!
The following information is copied directly from Edelrid's recall notice:
1. CONFIRMING THE BATCH NUMBER
First, check whether you have a product of the batch in question. The batch number is located on the front of the pulley.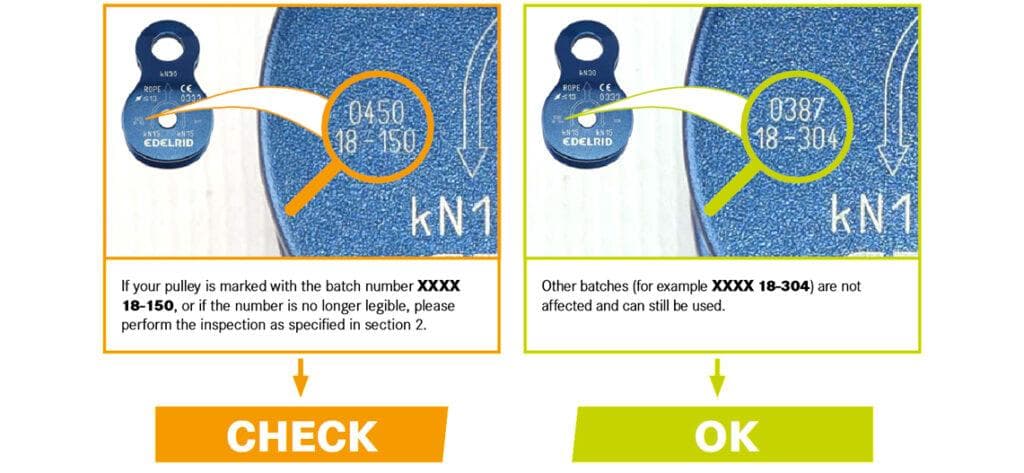 2. WHITE "E" ON THE BACK
If you have a pulley from the affected batch (XXXX 18-150), please confirm if there is a white "e" symbol on the back

3. CHECKING THE RIVETING
Using a caliper gauge, check the diameter of the rivet head. Only the rivet head on the front of the pulley has to be checked.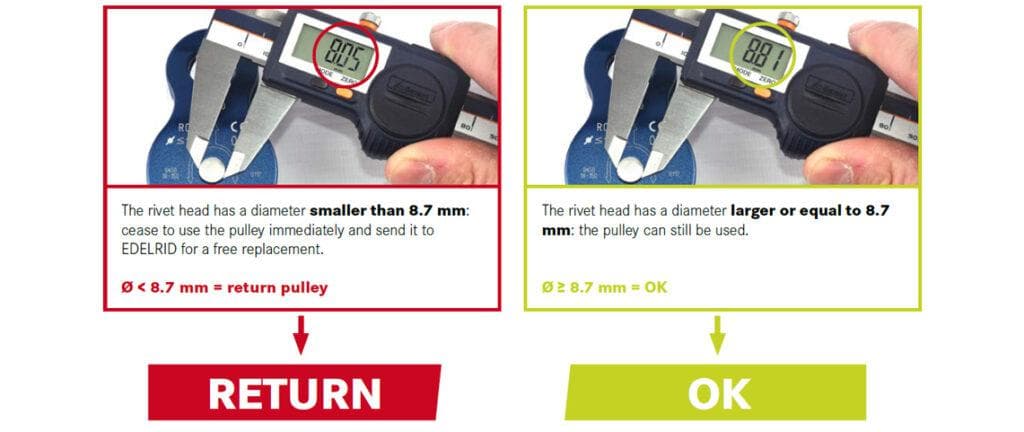 For more information about how to return an affected pulley check their website.