Safety Alert for JETFORCE Avalanche Airbags: Storage Mode Recovery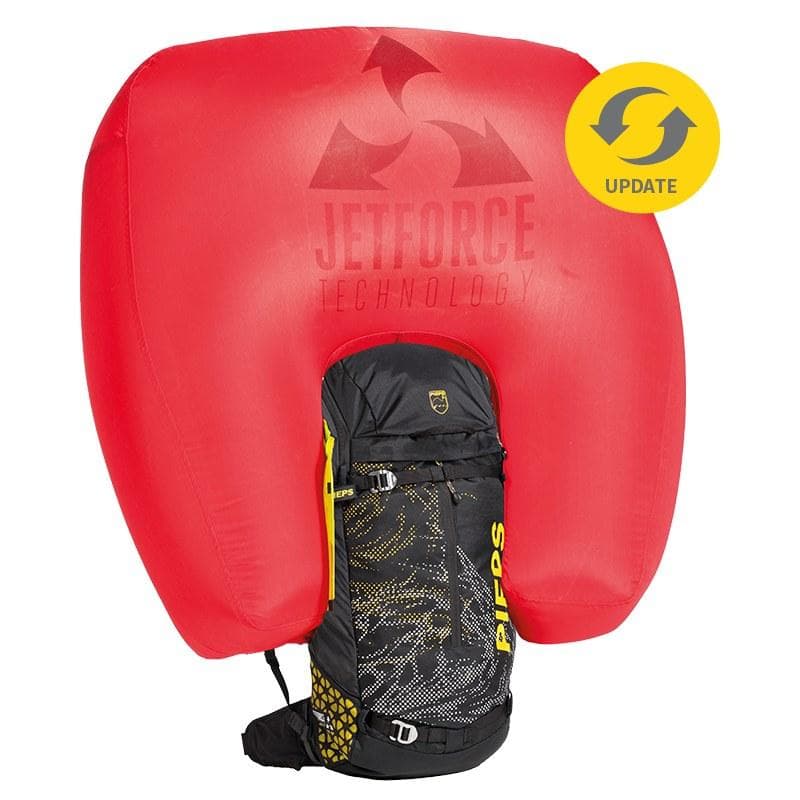 There is still plenty of snow up in the mountains. You might plan for a multiday end-of-season ski tour. And you might consider bringing your avalanche airbag along (which you should, considering the events of last weekend which tragically showed once more that spring tours are not magically safe from avalanches).
If so, consider the following safety notice for PIEPS and Black Diamond Jetforce avalanche airbags. The safety notice was published by DAV in March 2018 (in German only). As far as I know, there has been no confirmation or statement from the involved brands on this topic since. The purpose of this article is to provide the information from the DAV article to the English speaking community (kudos to DAV for identifying the issue and publishing it in the first place).
New feature "Storage Mode" with old battery models
In 2016, Pieps and Black Diamond released a software update for its Jetforce avalanche airbag line. The software update includes a new feature called "Storage Mode". This special mode is described in the product manual and it is intended for long-term storage above 5 weeks. Once activated, it claims to significantly reduce the amount of power the system draws, thus reducing the likelihood that long term storage will result in a dead battery.
The crux: For airbags with older battery models, charging from power plug is necessary to recover the system from "Storage Mode" back to normal operating mode. This can be an issue when the special mode is accidentally activated during a tour (e.g. at the evening on a multi-day tour), basically putting the airbag out of order.
According to the DAV article this is not an issue with newer battery models which can be recovered from storage mode to normal mode without the need of a charger.
How to spot the difference between new and old battery models? Check the country of origin printed onto the battery label.
New battery model: "Made in Poland"
Old battery model: "Made in Germany"
If in doubt, check at home whether your you can recover your system without the need of a charger.
Also worth mentioning: In 2015 there was a complete recall of the first Jetforce series branded as PIEPS, Black Diamond or POC. If you happen to come across this article and you have not heard of this recall, you should check below site for further details:
https://www.jetforcerecall.com
Original source (in German only):
https://www.alpenverein.de/bergsport/sicherheit/warnhinweise/pieps-jetforce-lawinenairbag-achtung-bei-update-aelterer-modelle_aid_31240.html
Manufacturer's site about software update (not mentioning above issue):
https://www.pieps.com/en/content/jetforce-update
https://eu.blackdiamondequipment.com/en_GB/Jetforce-Software-Update-EU.html