Recall of OCUN VF Torq 2 Via Ferrata Set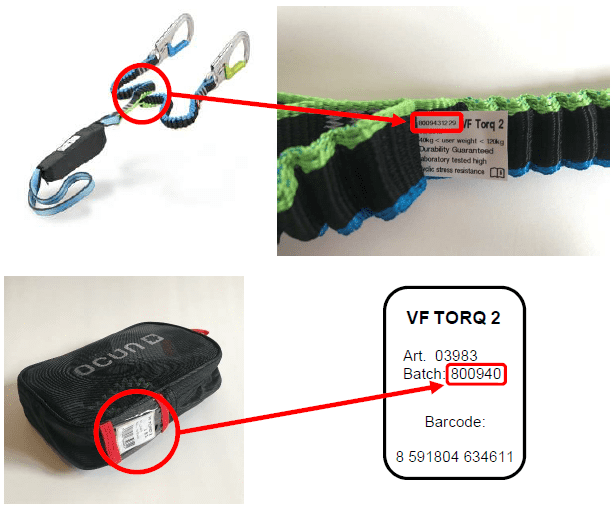 During an independent product test carried out by Luxembourg agency ILNAS portail-qualite.lu, impact forces outside the specified boundaries were detected (15-20% above specified values).
Products manufactured between April 25 and May 30, 2018 are potentially affected (marked with batch number 800940).
The product recall reads:
Our company have made deep risk analysis of these slightly higher values and did not find any potential risk or injuries for the end users.
However, no details about the risk analysis is provided and it is unclear how this conclusion was reached. It is therefore highly recommended to return the affected sets to Ocun or to your local distributor. Return forms and details are provided on Ocun's website.
Further information:
http://www.ocun.com/en/index/news/recall.html
http://www.ocun.com/data/files/74/318press-releaserecallvf-torq2mb190327en.pdf