Recall of LA SPORTIVA Mulaz Helmet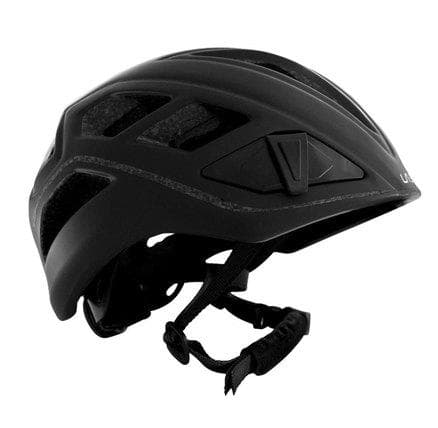 Climbing helmets which follow the EN12492:2012 standard have to survive lots of testing before they are released for sales. These tests ensure that the helmets protect you adequately against the dangers of climbing - most prominently against rock falls.
Now La Sportiva has informed that its Mulaz alpine climbing helmet (model number 66V) has failed such a test performed by the Belgian Governmental Body Economie, specifically the penetration test. During the penetration test, a pointy 3kg object is dropped onto the helmet from 1m height. The test specification says that during and after the drop, no contact between the pointy object and (dummy) head is allowed. Petzl has published some nice illustrations on these testing procedures.
Other than that, the statement from La Sportiva is rather short and doesn't carry a lot of information. It seems they are themselves not yet clear whether the product is safe to use or not.
Although other tests carried out by authorized certification bodies had instead a positive result, La Sportiva Spa still has decided to recall this item from the market waiting for definitive verification. 

La Sportiva website
La Sportiva is "inviting" its customers to return the Mulaz helmets to the retailer. So if you own one, you can bring it back where you bought it and you should get your money back. In the meantime, I'll keep you updated on this post if any new information comes out.
In spite of the lack of some information, a few things that La Sportiva is doing pretty well:
Data seems not yet conclusive (tests have previously passed but now failed with a Belgian authority). La Sportiva still decided to issue the recall.
The recall was published in its news section directly on the La Sportiva frontpage. Many other manufacturers hide recall information somewhere in a far corner of their websites.
The Mulaz helmet was removed from the webshop. They could do better by leaving it in the shop and by showing a notice about the recall on the product page, so people would find the information both on the news site and in the shop. But still better than others who leave recalled products in the shop without any further information.
But I've bought my helmet in the US, what should I care about the EN 12492:2012 standard?
Correct, EN standards are the European Standards and strictly speaking only applicable for sales in Europe. The only internationally accepted standard for climbing helmets is the 106 helmet standard from the International Climbing and Mountaineering Foundation (UIAA). The UIAA 106 standard is in fact based on the EN12492:2012 standard. So not passing the EN12492:2012 tests means no qualification for UIAA 106. You can find further information on the UIAA 106 standard sheet.
The conclusion is, if you buy a climbing helmet, make sure that it is either labeled EN12492:2012 or UIAA 106.
Original source of the recall:
https://www.lasportiva.com/en/recall-of-the-product-mulaz-helmet