Recall of PERFECT DESCENT Auto Belay Devices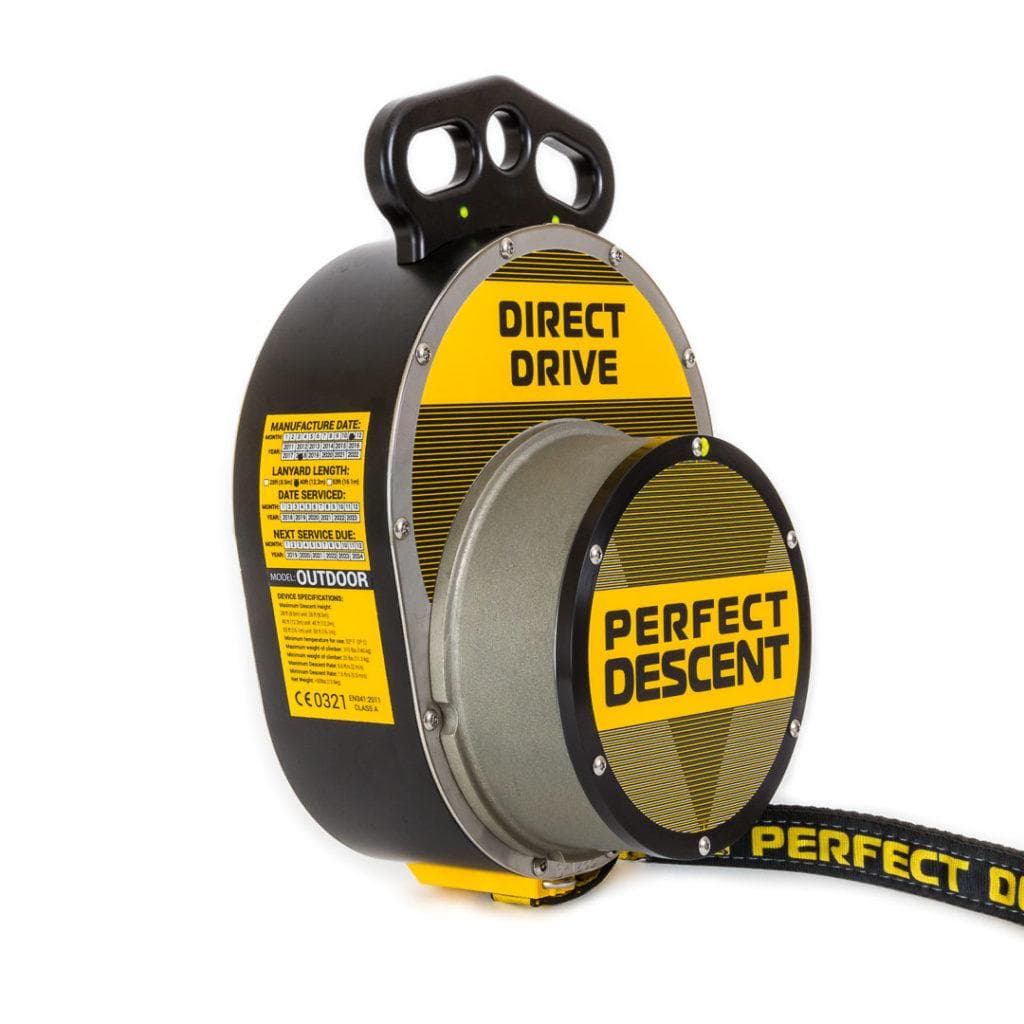 You can find them in many climbing gyms: Auto belay devices that allow you to climb toprope without the need for a belayer. They are perfect for novices, for people who lack a belayer buddy for an evening or - and that's what I use it quite often - for endurance training.
To me, climbing on an auto belay always feels a bit weird and I'm never as comfortable as when climbing with someone belaying me from the ground. But hey, in the end, these devices are built robustly and tested endlessly, so why should I have such totally illogical fear? At least, that's what I always told to myself - until now.
On October 21, C3 MANUFACTURING, one of the major manufacturers of such auto belay devices has issued a recall for almost all of its PERFECT DESCENT branded products manufactured between February 2017 and April 2019.
According to the manufacturer's statement, the single (!) spring responsible for retracting the lanyard is prone to break, resulting in complete loss of the retraction force. In "best" case, the lanyard stops retracting (which you would hopefully notice while climbing). In worst case, the device could pay out slack, eventually increasing the risk for a ground fall. Quote from the company's statement:
Climbing while tethered to a unit with a fractured retraction spring may result in serious injury or death.
Honestly, this is very bad for my already ruptured trust in these devices.
What should you do?
Please immediately forward this information to your local climbing gym. The Perfect Descent brand is one of the larger ones, so chances are high these devices are used in your gym.
Before using an auto belay the next time, check if you can identify the brand. Otherwise double-check with the gym's staff whether they were informed about the recall and whether they have exchanged their products.
Which products are affected?
According to the manufacturer, all Perfect Descent branded auto belay models 220 Indoor, Outdoor, Speed Drive, and Direct Drive units manufactured from February 2017 through April 2019 are affected.
This includes units with the following serial number:
I-0970 through I-3109 manufactured February 2017 through November 2018
S-0604 through S-1609 manufactured March 2017 through December 2018
S-1695 through S-1762 manufactured February 2019 through March 2019
D-1015 through D-1385 manufactured June 2018 through December 2018
D-1572 through D-1705 manufactured February 2019 through March 2019
D-1710 through D-1722 manufactured March 2019
D-1726 through D-1751 manufactured March 2019 through April 2019
D-1761 through D-1777 manufactured April 2019
Check the links below to see more details on where to find the serial number.
Affected units should be removed from operation immediately and returned to the manufacturer's service center where they will be exchanged for a version with a dual (!) spring design. It sounds like a wise choice to use redundant springs in such a safety-critical application.
Original source:
https://www.perfectdescent.com/product-notices/
https://www.perfectdescent.com/wp-content/uploads/2019/10/20191021.2-PD-Stop-Use-Notice.pdf
Also check the video below for a short glimpse on how Perfect Descent auto belays are assembled. The retraction spring in question can be seen at 0:07.